Energy bill support cut for businesses as minister insists existing spending 'unsustainable'
[ad_1]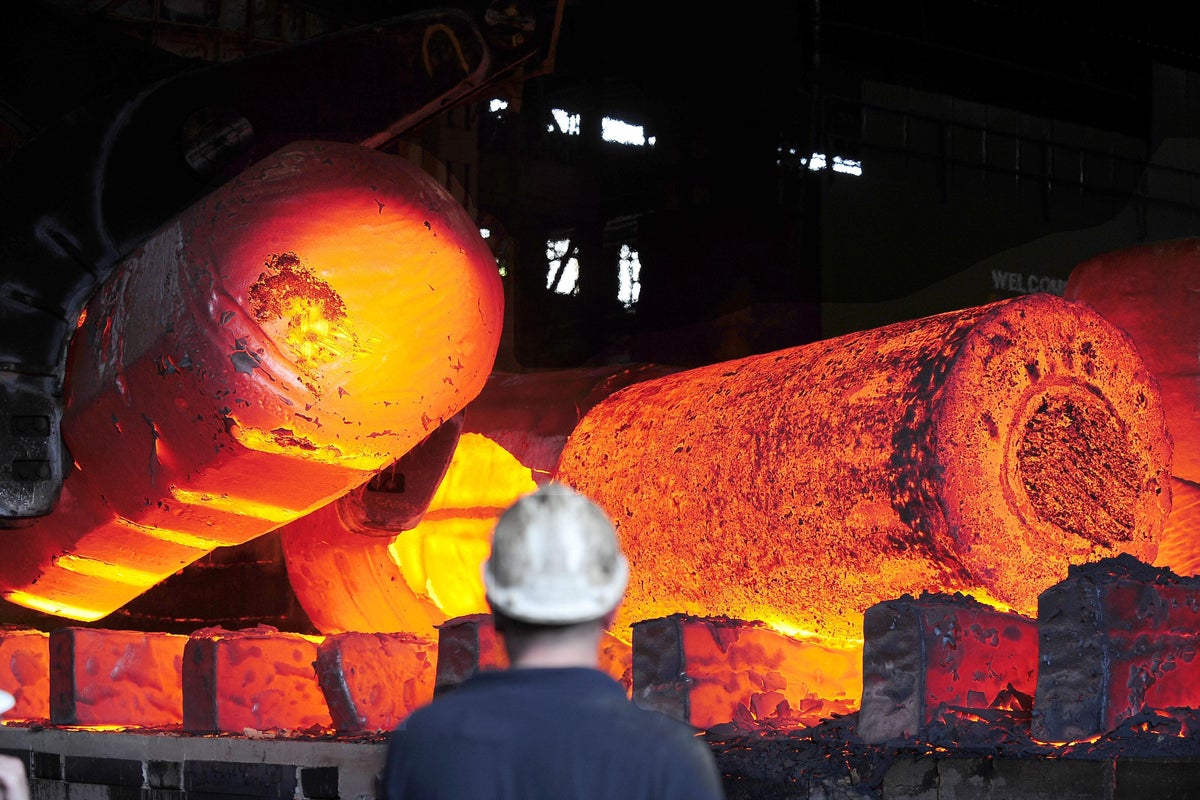 Government energy bill support for businesses is "unsustainable" and will be drastically cut back, the Treasury has announced, sparking fear among struggling industries.
A new package of support costing up to £5.5bn will replace the current cap on the unit cost of electricity and gas for firms – which is set to expire at the end of March and was expected to cost tens of billions to extend further.
The new support will last one year and seeks to avoid a "cliff edge" for businesses after the current, more generous scheme comes to an end, James Cartlidge, exchequer secretary, told MPs.
The minister said a typical pub can expect up to £2,300 over the year – down from up to £3,100 per month under the current scheme.
In a statement to MPs, Mr Cartlidge said: "It is not sustainable for the Exchequer to continue to support large numbers of businesses at the current level.
He added: "It is not for the government to habitually pay the bills of businesses any more than it is to tell businesses how to turn a profit."
Under the new support, non-domestic energy users, including schools and hospitals, will be given a discount of up to £6.97 per megawatt hour (MWh) of gas and £19.61 per MWh of electricity.
Companies paying less than £107 per MWh for their gas and £302 per MWh for their electricity will not get support. There will be a special discount for some companies that use a lot of energy.
Chancellor Jeremy Hunt said the government was moving partly in response to sharp falls in wholesale energy prices – though he said he had written to Ofgem, the energy regulator, over concerns that energy providers were not passing on the savings to firms.
Industry figures said the government risked tipping firms over the edge if energy prices were to rise again.
Gareth Stace, director general of UK Steel, welcomed the announcement of more support but said it might still not be enough.
"There will be concerns that the newly announced support falls short of that of competitor countries, including Germany," Mr Stace said, adding: "The government is betting on a calm and stable 2023 energy market, in a climate of unstable global markets, with the scheme no longer protecting against extremely volatile prices."
Last week, a hospitality sector body warned that around half of pubs and restaurants were cutting opening hours in order to save money despite the current support scheme.
Representatives of the manufacturing industry warned that high energy costs would cause them to cut production this year.
Stephen Phipson, chief executive of Make UK, said the energy support scheme had so far been "just a sticking plaster" and warned "making it less generous will make the situation worse for many companies".
[ad_2]